You can see their names, written in black, on the first page (usually at the bottom). I've added names for those that haven't yet been opened.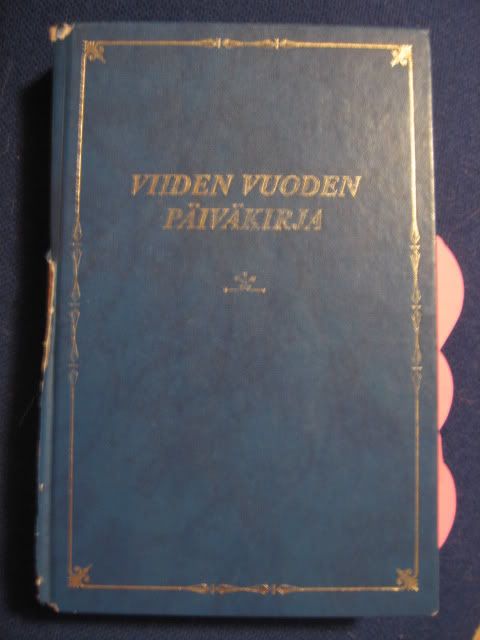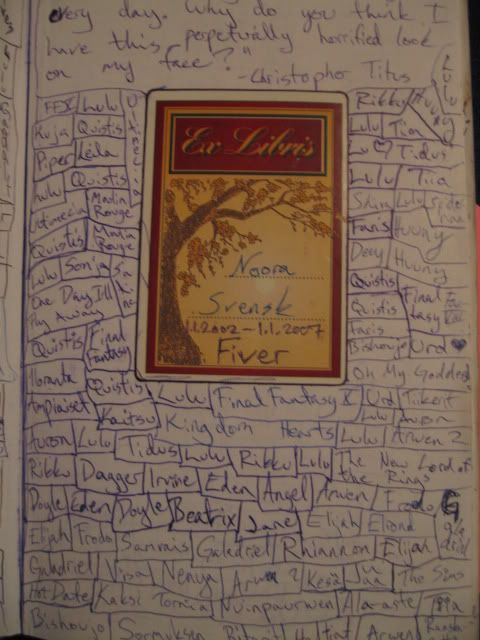 This is Fiver.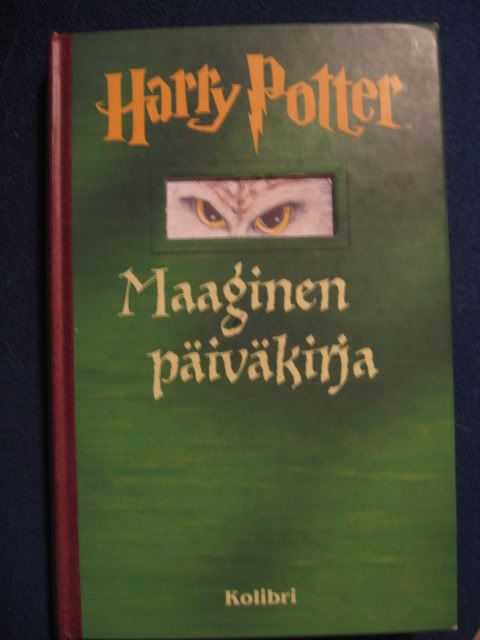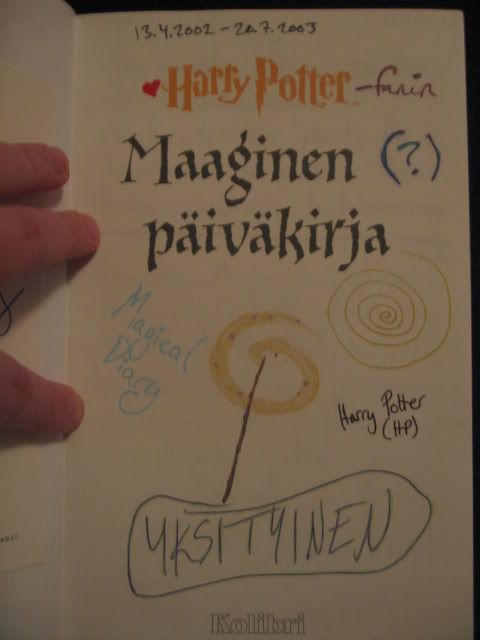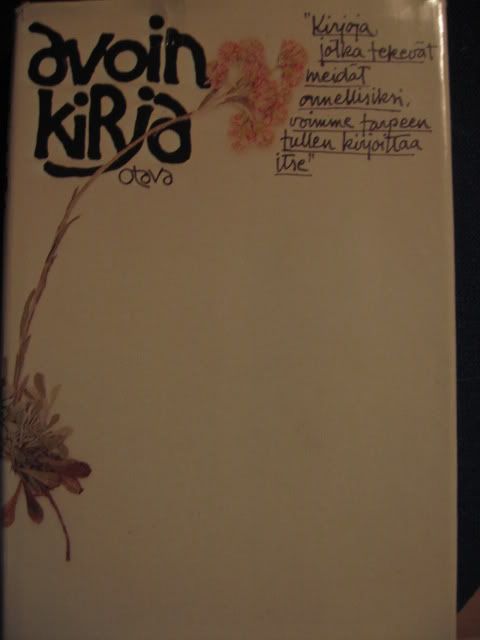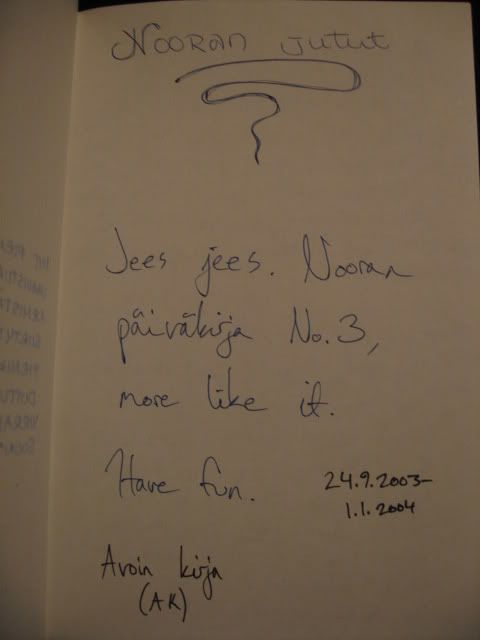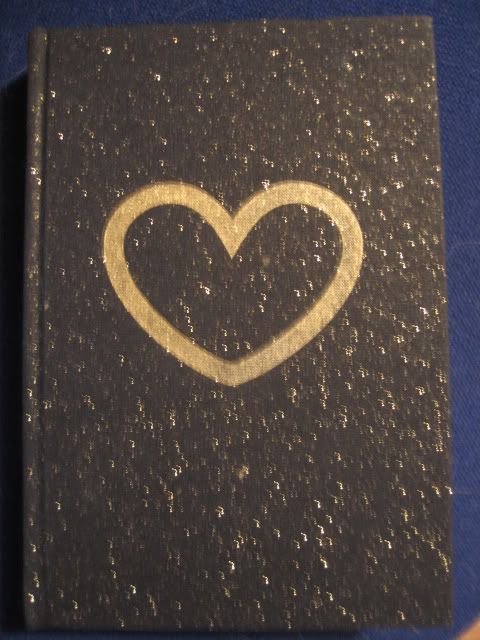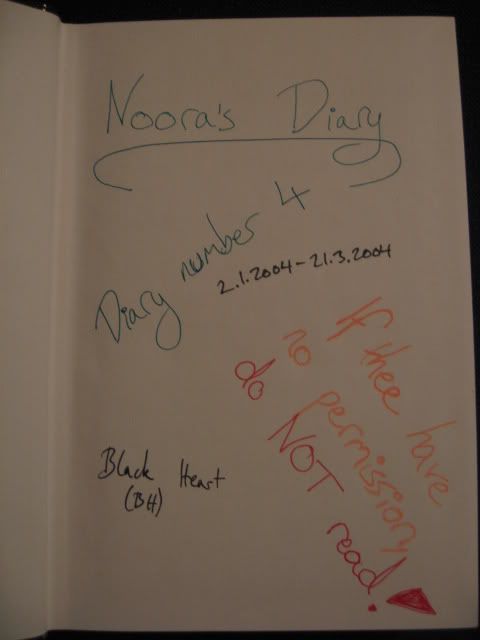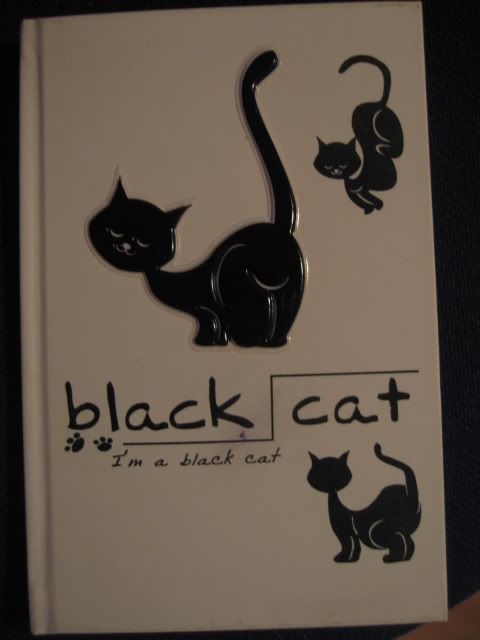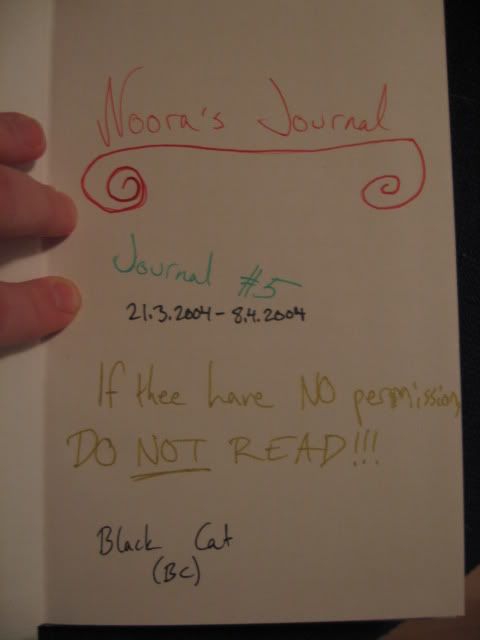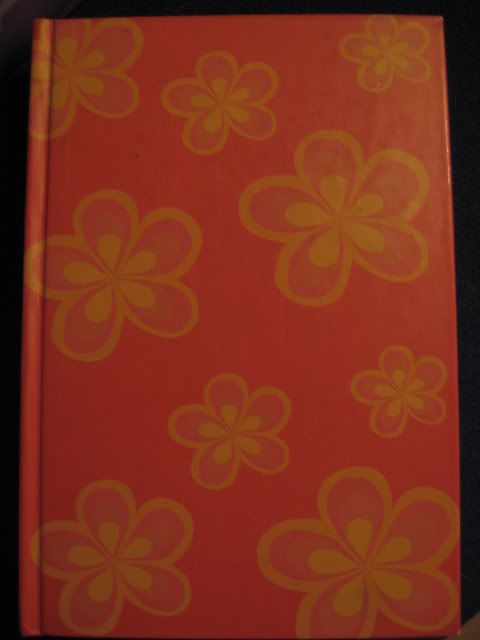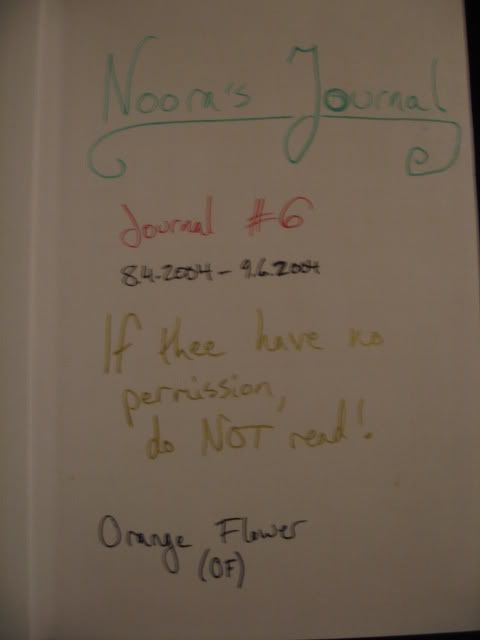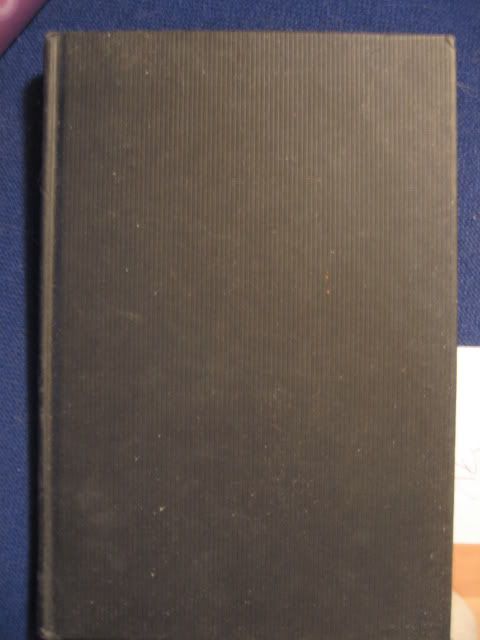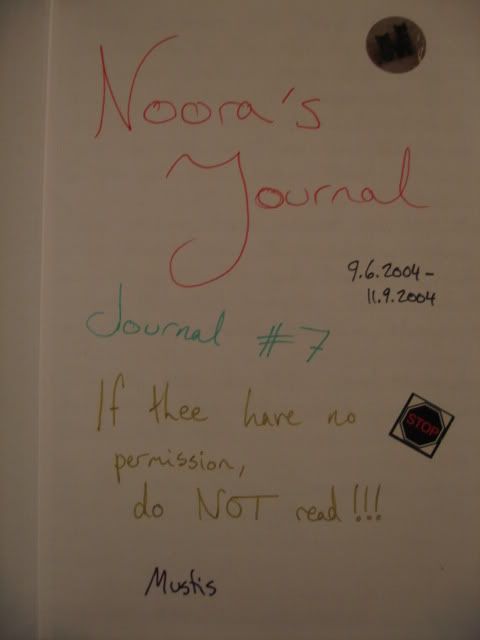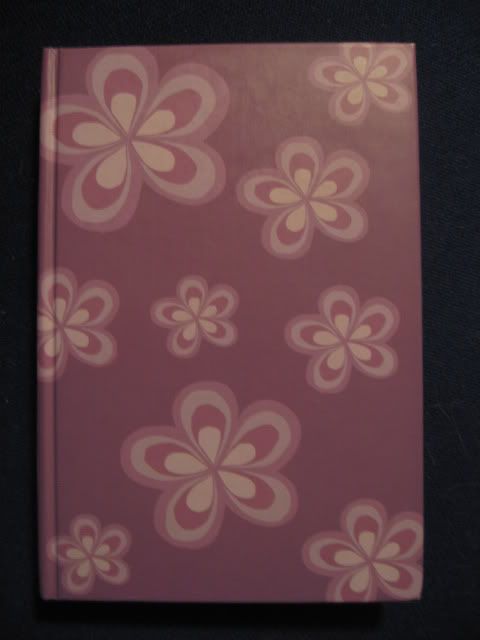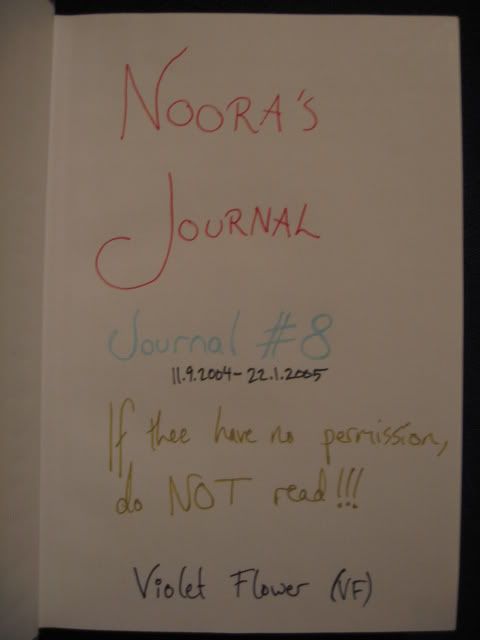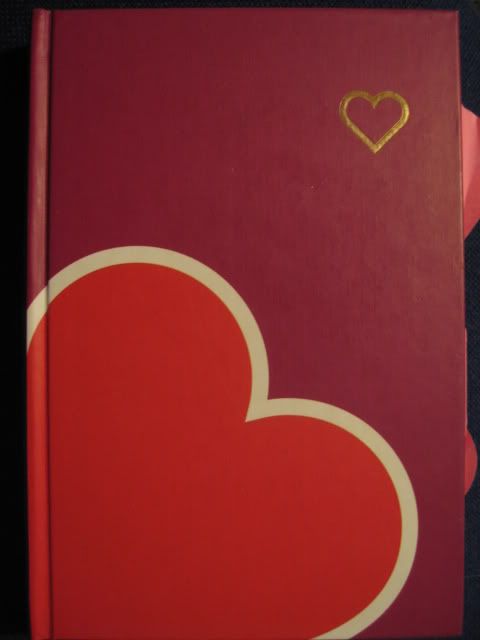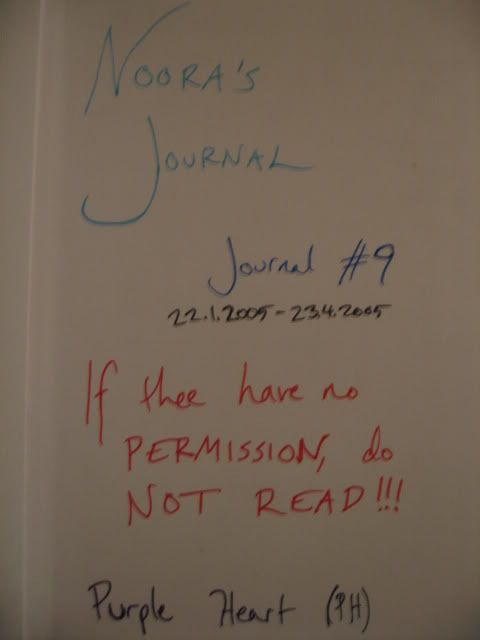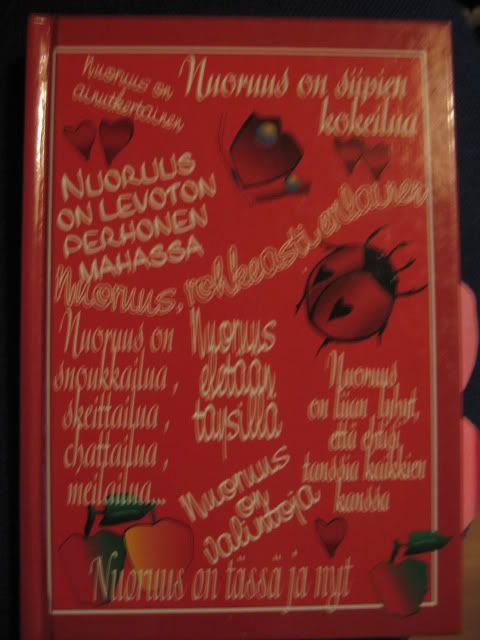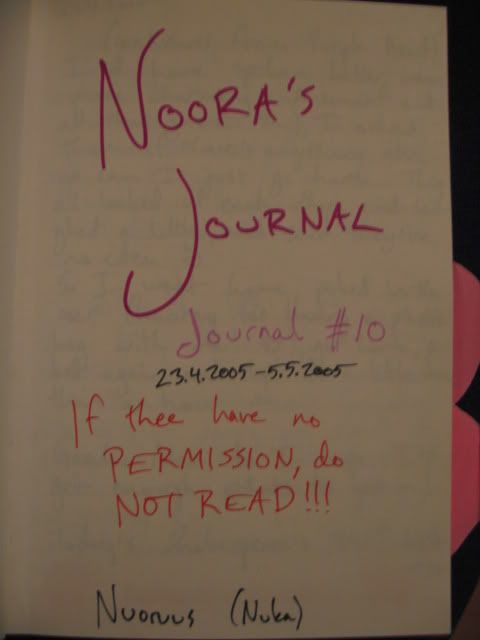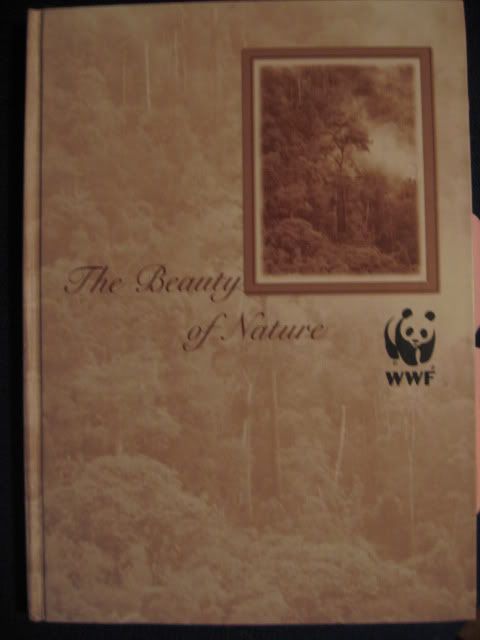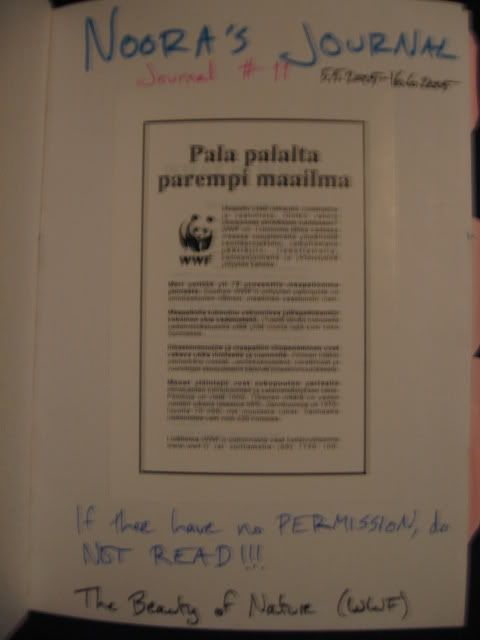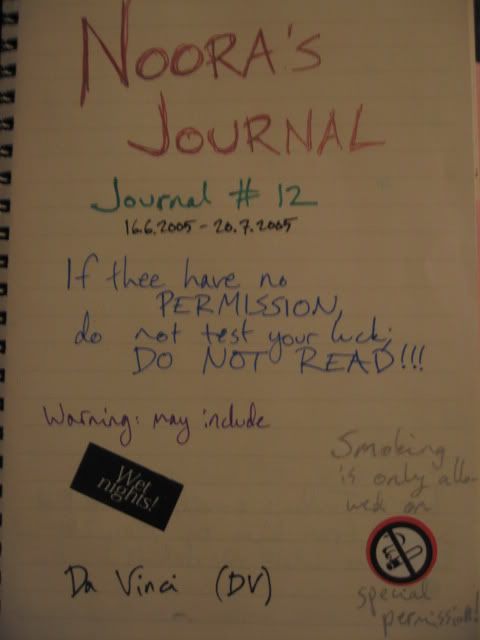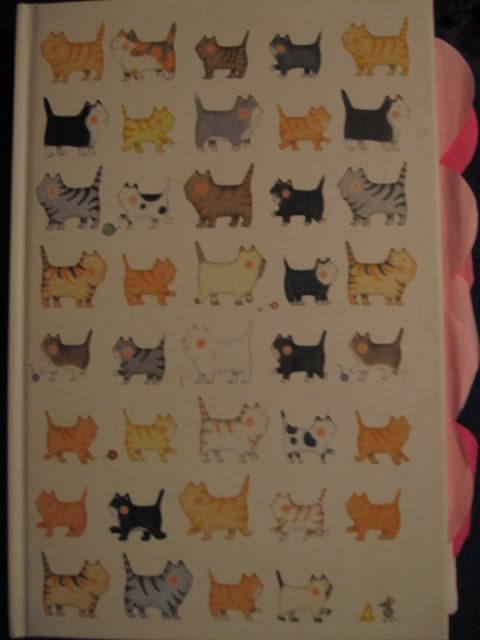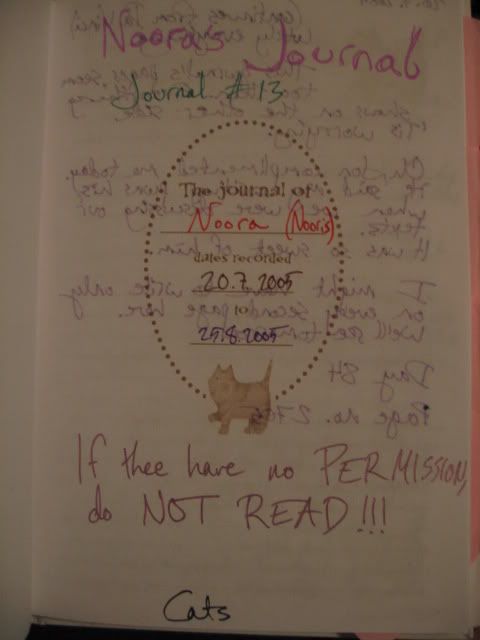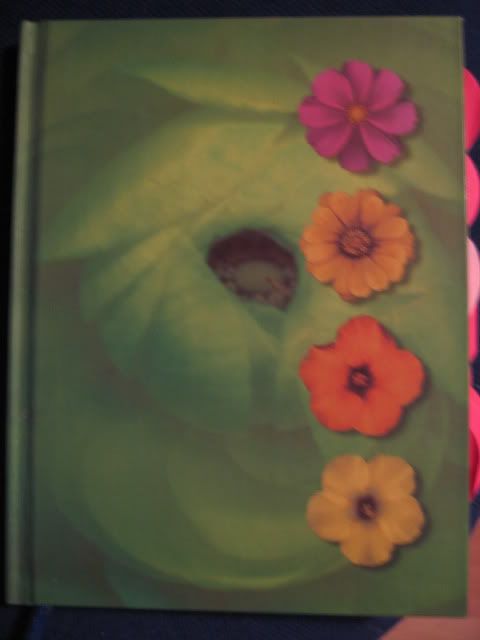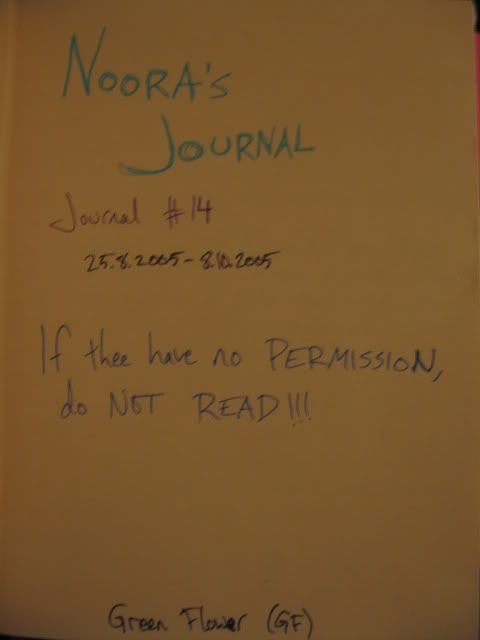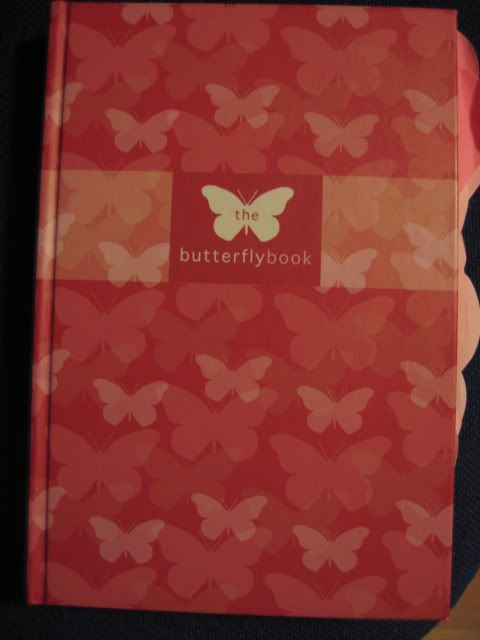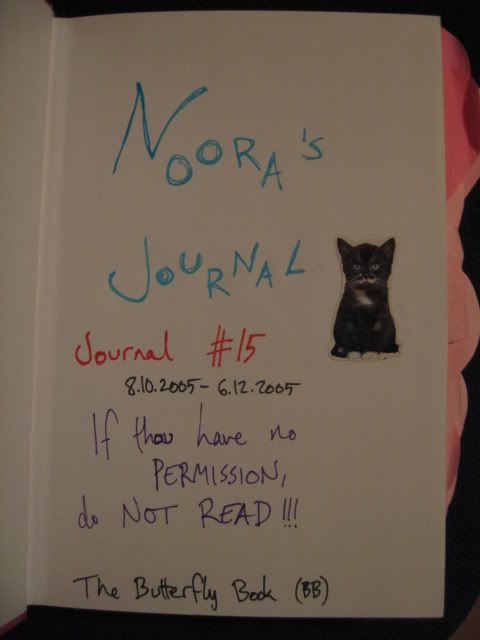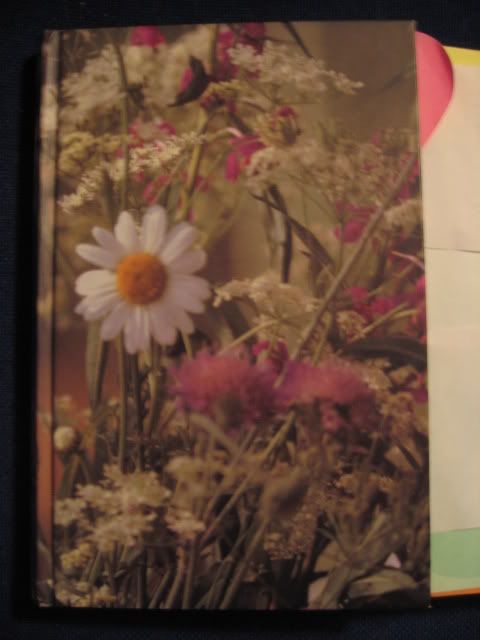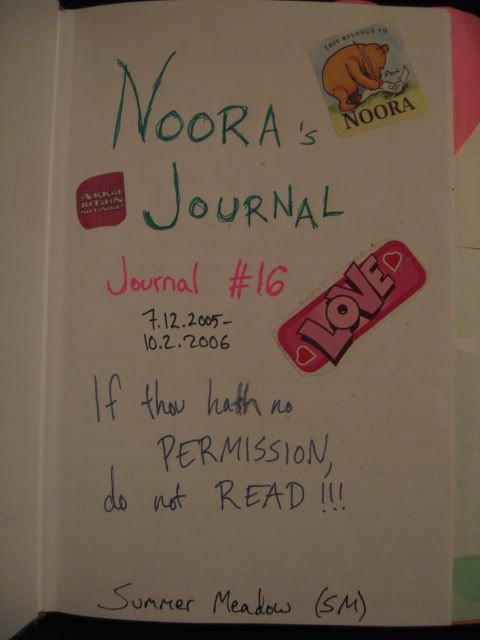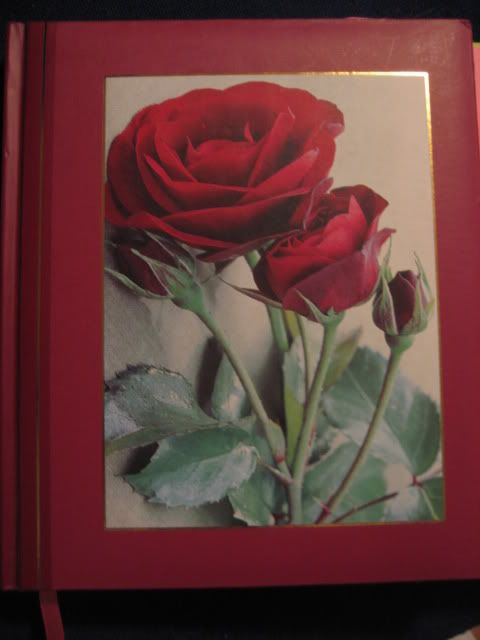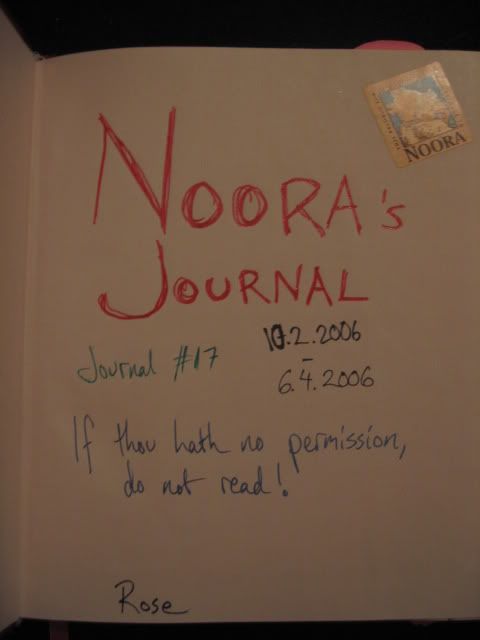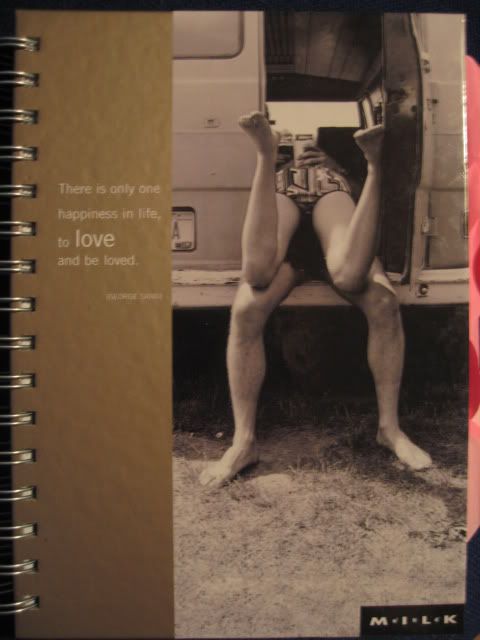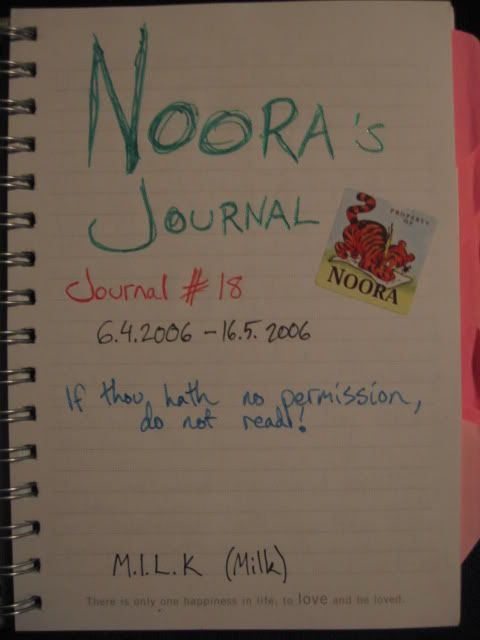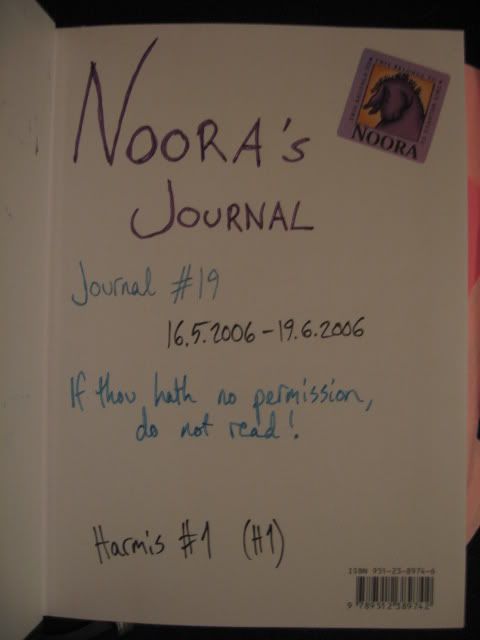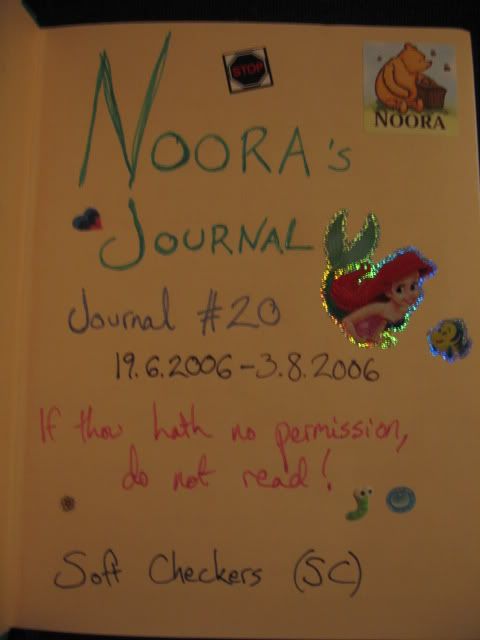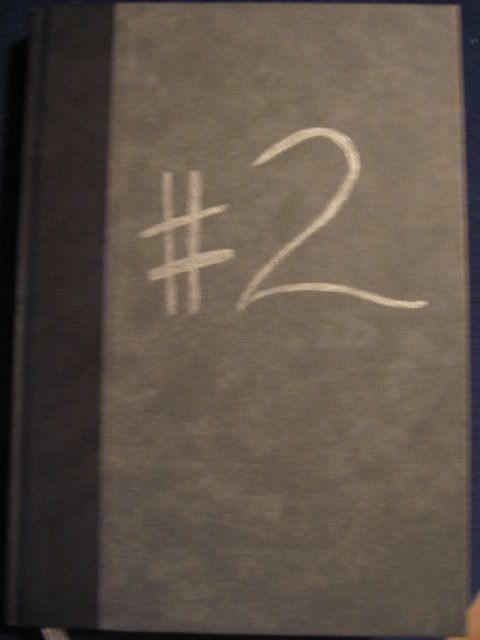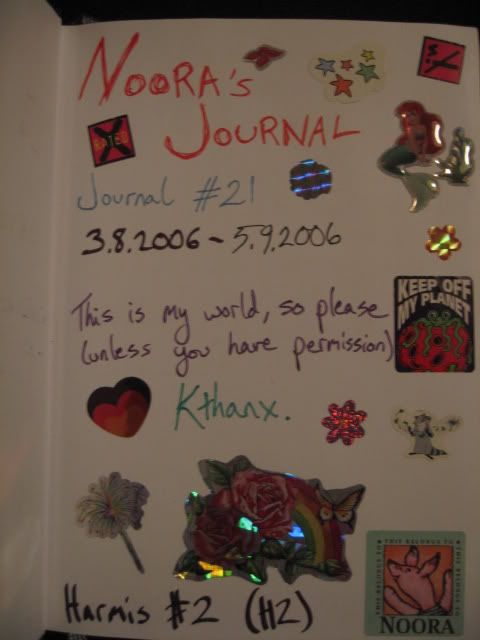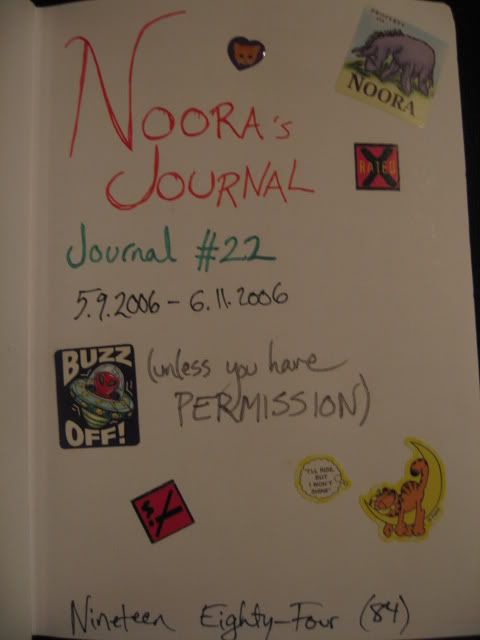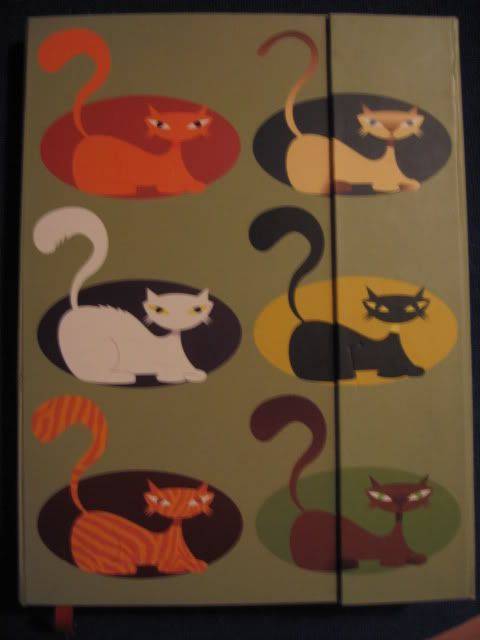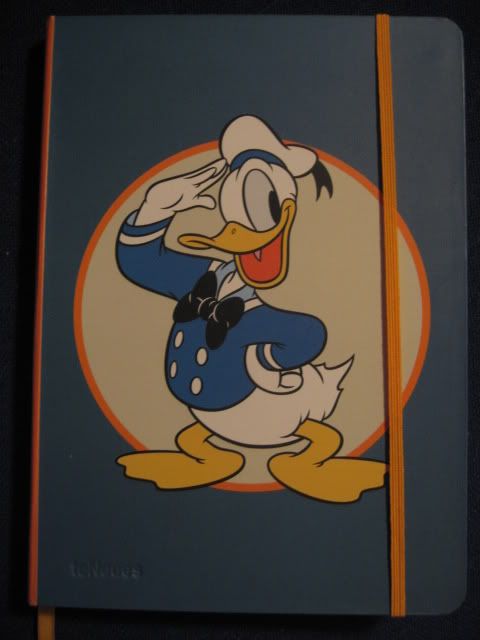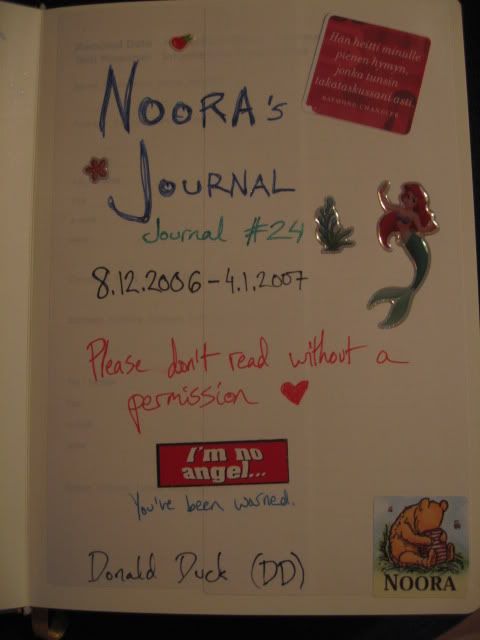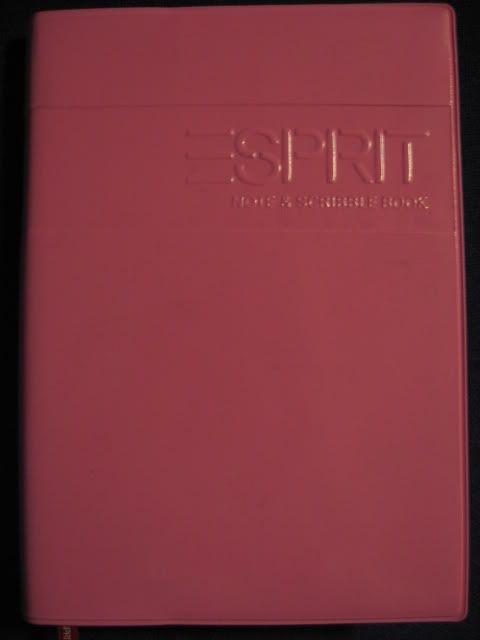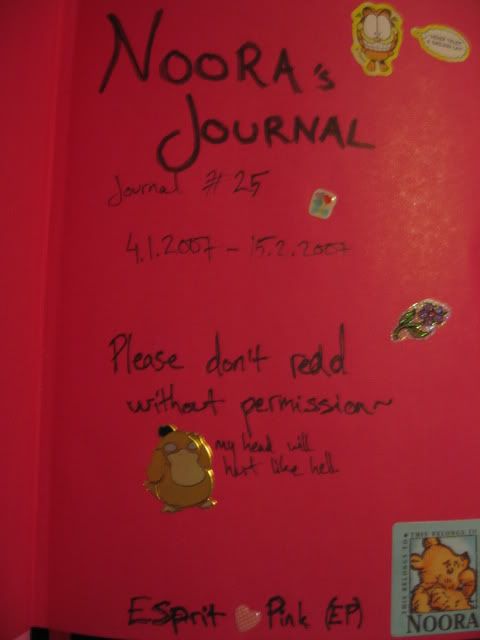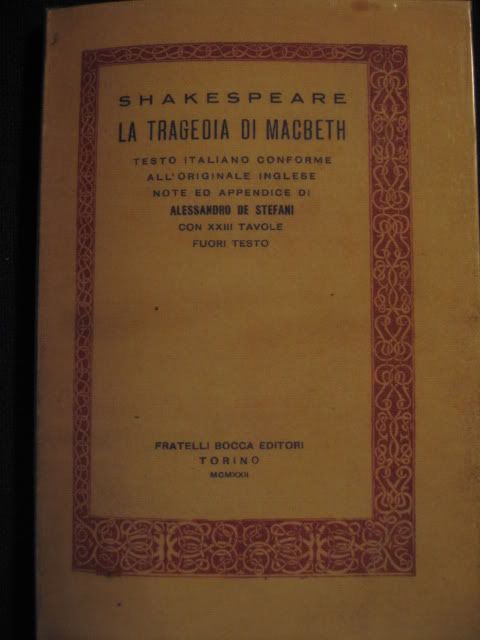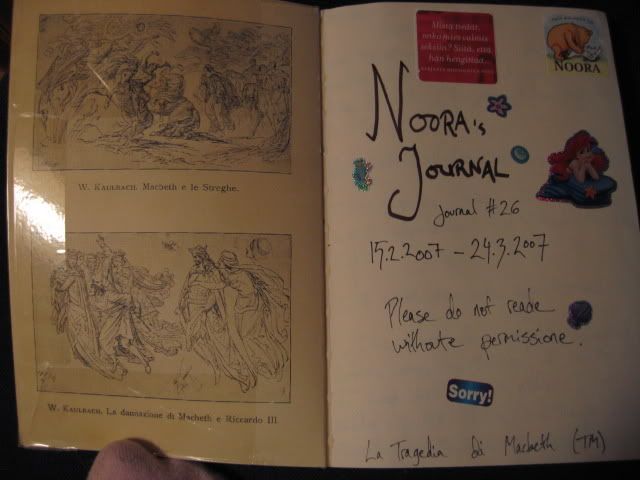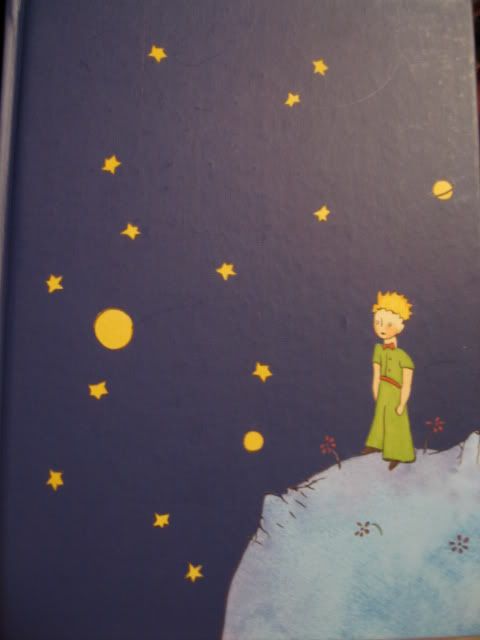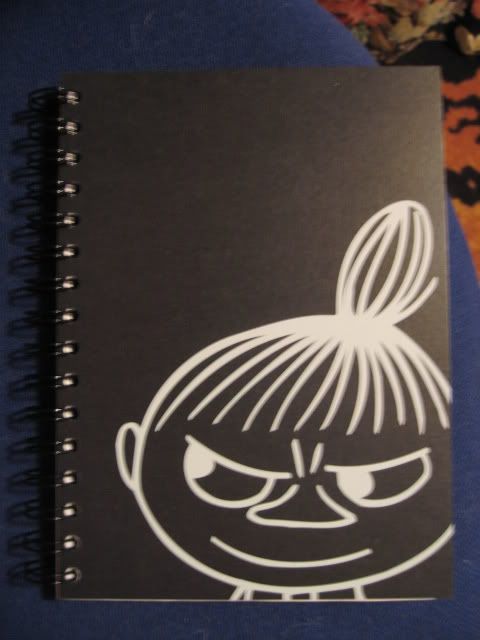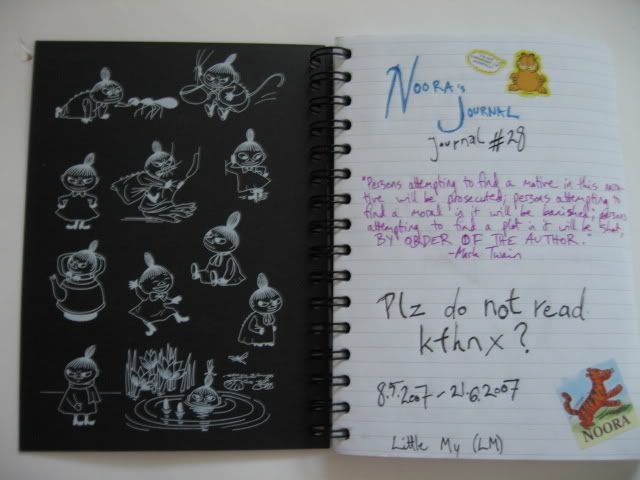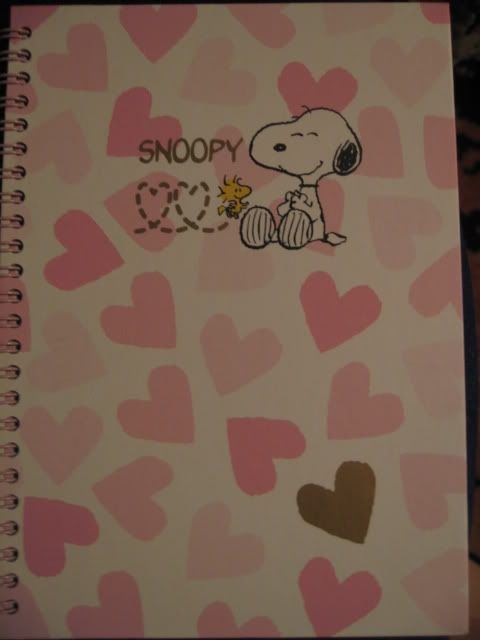 Snoopy Hearts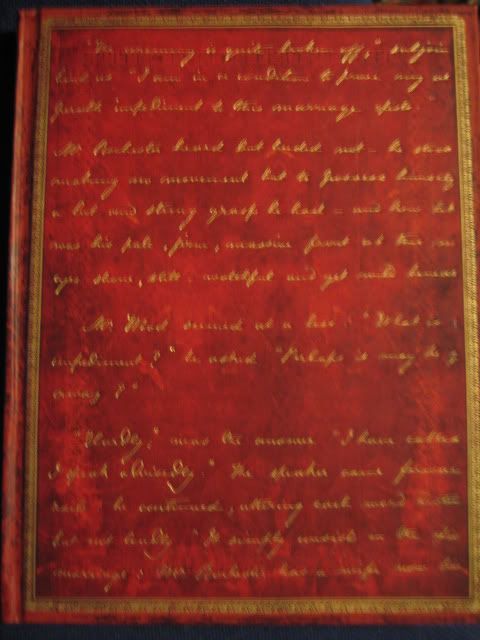 Charlotte Brontë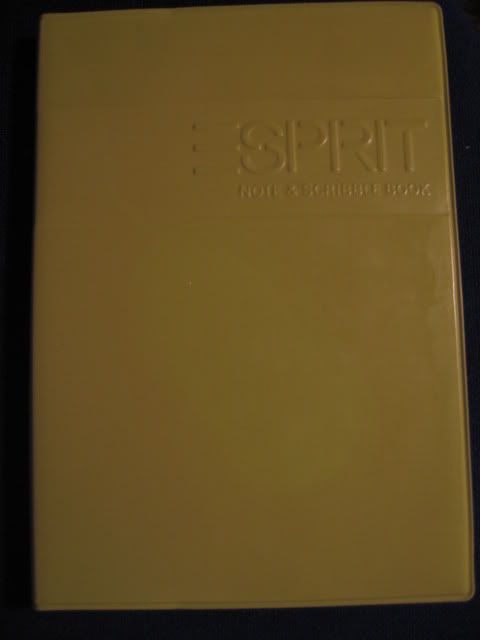 Esprit Lime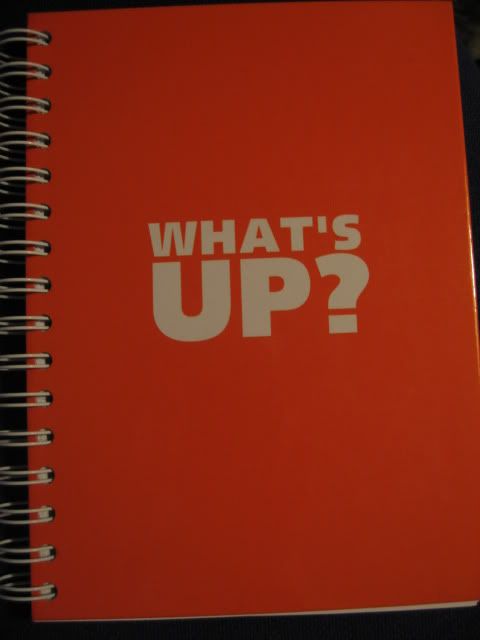 What's Up?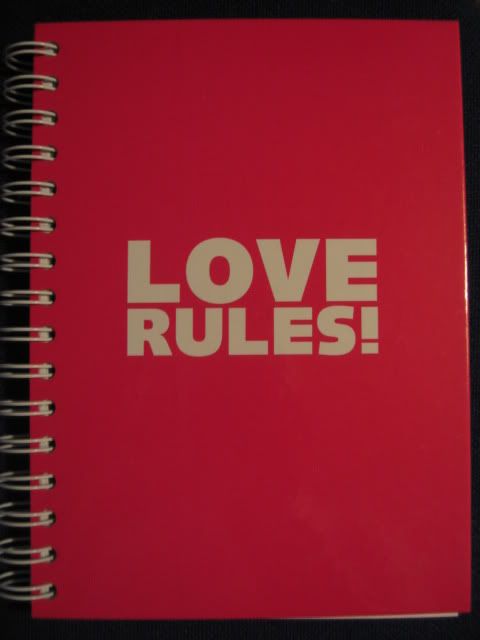 Love Rules!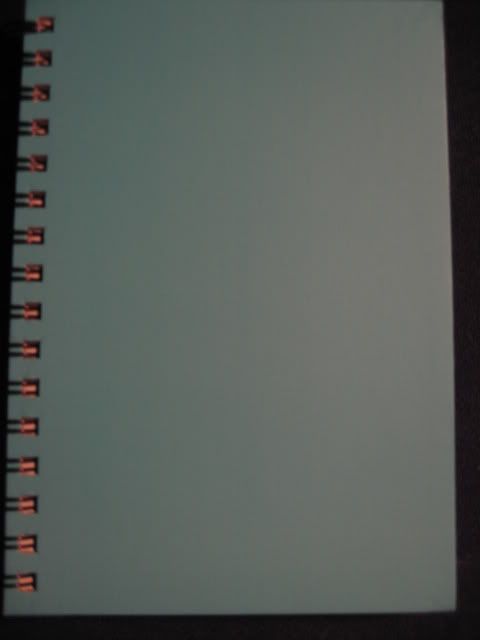 Azure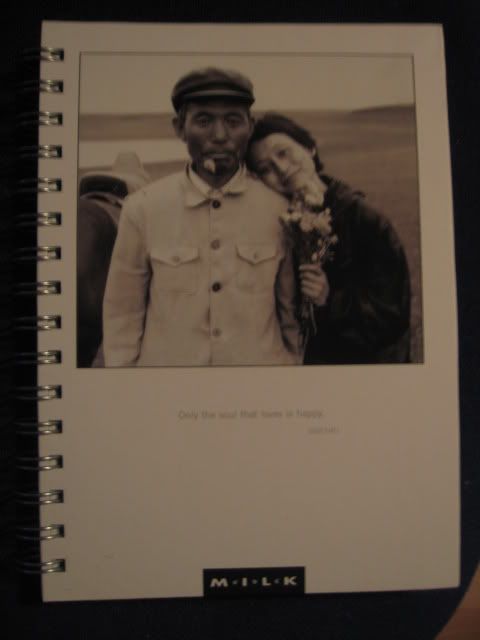 Milk #2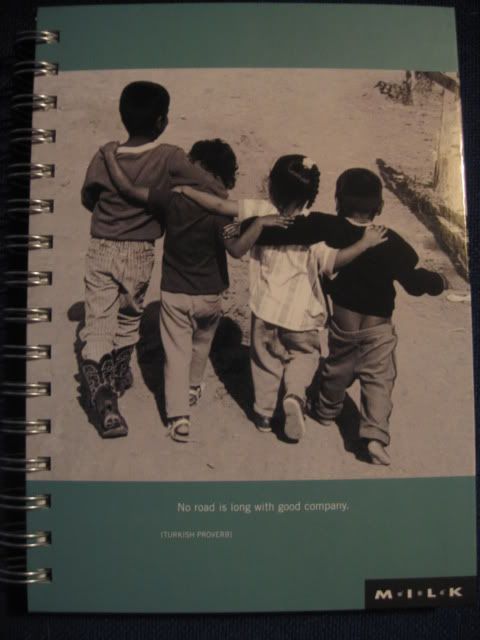 Milk #3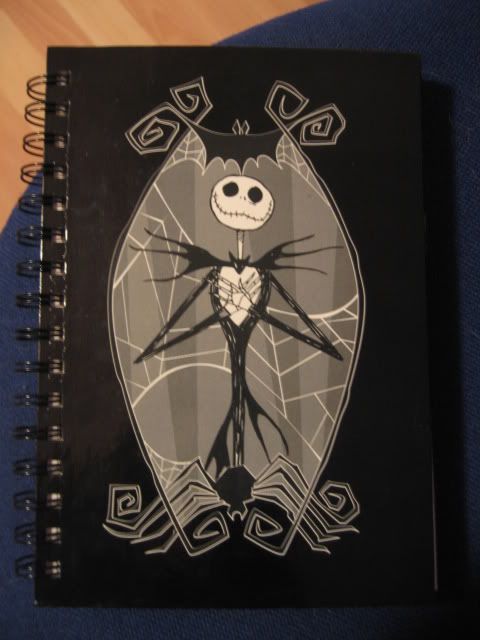 Nightmare Before Christmas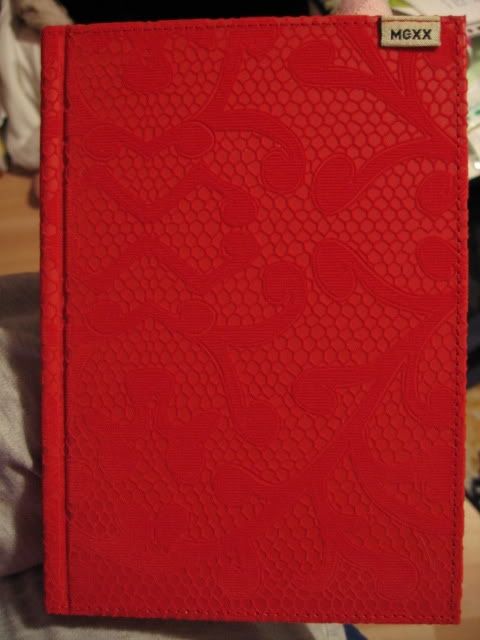 Mexx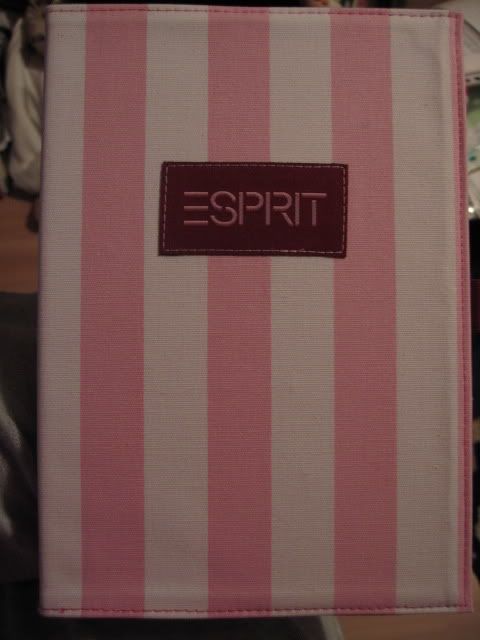 Change
Pepper Pot
Tigger
Tragic Thoughts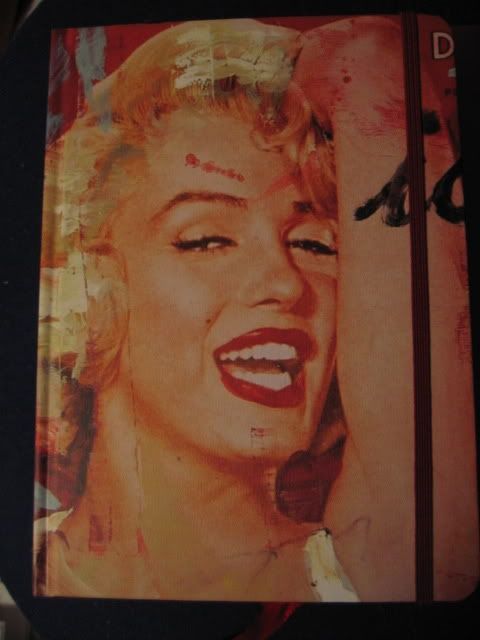 Marilyn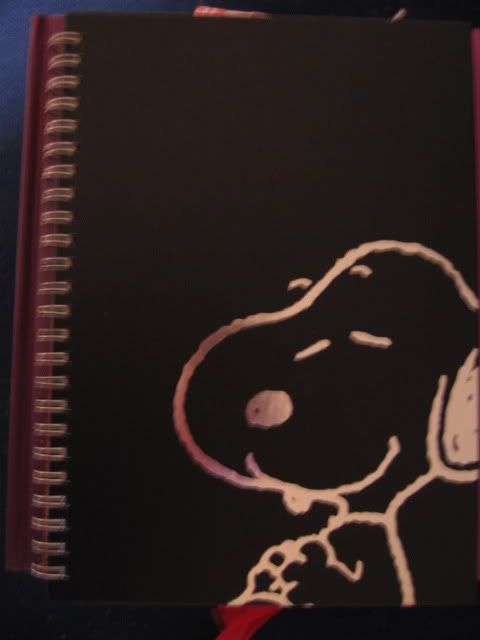 Snoopy Black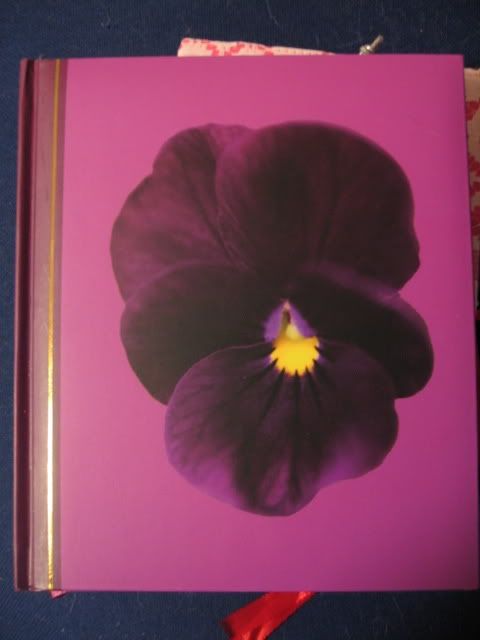 Violet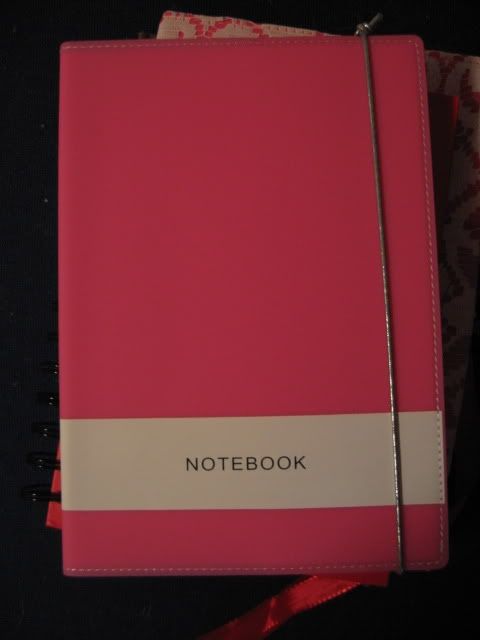 Notebook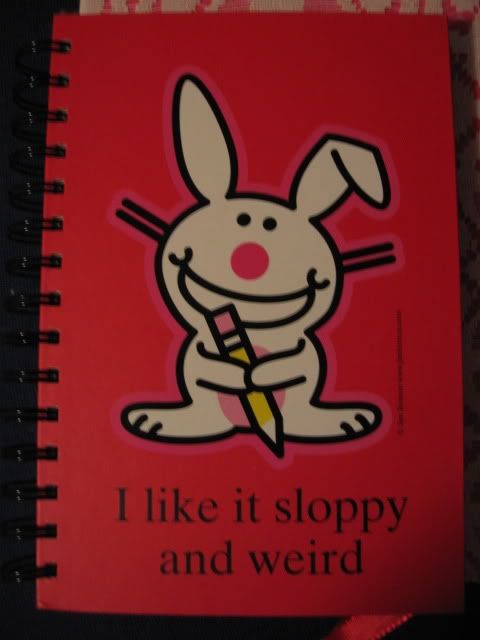 Happy Bunny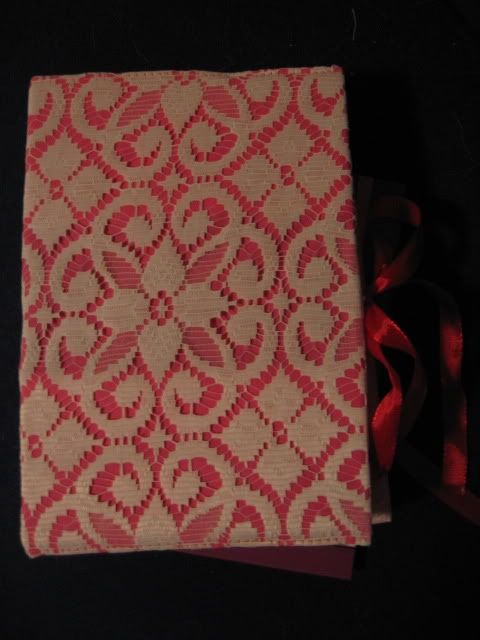 Lace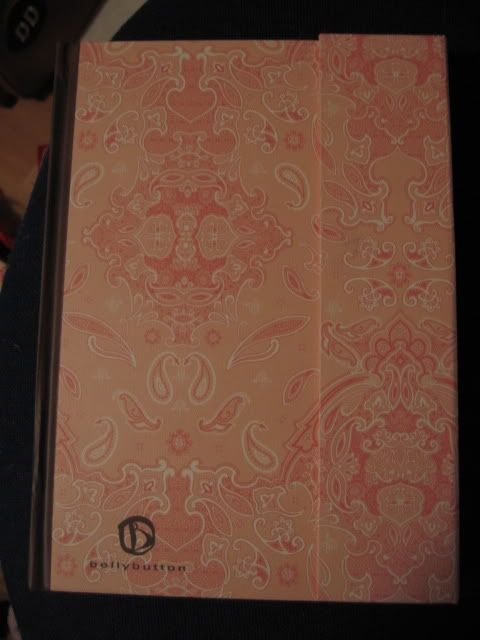 Ornament
Pink Panther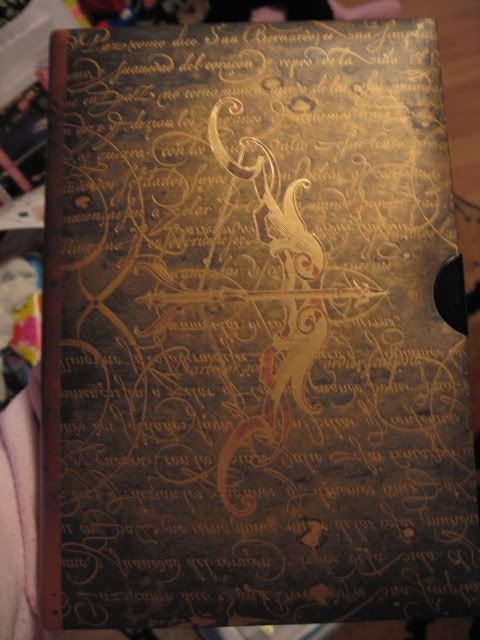 Desire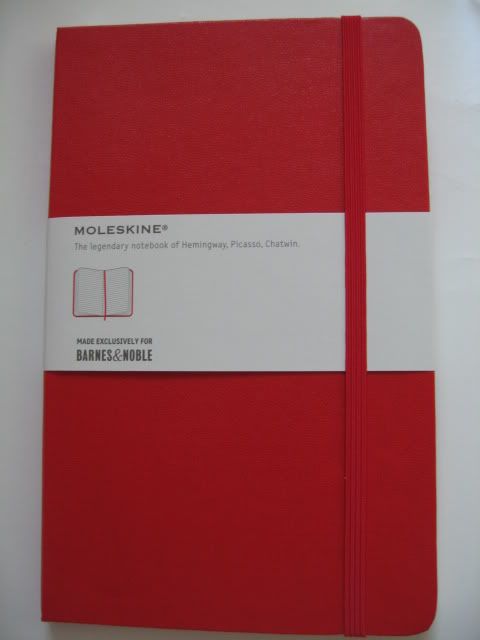 Red Moleskine
OMG. Too many D:
DD is my favourite in style. SC beats all the rest in terms of contents.
I might have provided handwriting samples or something, too. I'll add them if anyone is even remotely interested :D
Sorry for blurriness with some of the pics. Ask if there's something you want to know about ;D
My journals (and Fiver).